Welcome to AgriFriend
We are creating a Beautifull path for both Farmers and AgriFriends(UnEmployees)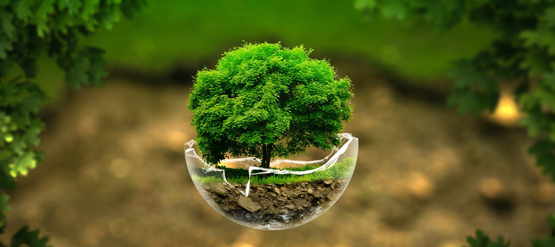 Advanced Biotech Research Projects is a group of research associates from diversified disciplines, exploring for the past 14 years on the need-based agronomic solutions to support Sustainable, Eco-friendly and highly rewarding agriculture in India. Understanding the 'Need of the Hour' of Indian & Global agriculture as a whole, our research focused on generating suitable cost effective technologies for raising agricultural productivity to meet the ever growing agro-produce needs.We were initiated to work with an objective to develop supporting technologies for the SECOND GREEN REVOLUTION aimed at "increasing per hectare FARM-PRODUCTIVITY of crops, positively in an Organic way" as proposed by the agricultural savants of India.
Read more about us
Our Mission
Our Mission of Research is to explore and support the Nature's virtual potentialities to substantiate Humankind's pre-requisites "Food Adequacy & Good Health", firming up the indispensable human relation with Mother Nature.
Our Vision
Our Vission is "Presenting the world's Latest agri-biotech invention "WIN-A-CROP" Hi-Yield Promoter, that serves as a SINGLE SOLUTION to DOUBLE the Farm-Productivity & Farmers INCOME and to attain the targets & objects of National Agriculture SECOND GREEN REVOLUTION, MISSION 2007 & DIVERSIFIED AGRICULTURE
Farmers Benifits Under this project
Soil Fertility Increasing by crop by crop
Production Increase By crop by crop
Income Increase By crop by crop
Quality Production Increasing (export quality) by crop by crop
Reducing he chemical residuals /li>
Expenses Reducing by crop by crop
Health problems reducing to farmers(after using our technology)
Why you should choose us
Income Increase By crop by crop. Soil Fertility Increasing crop by crop
Good recognisation and relation with the farmers in your village
Self sustainable income at your village only. 100% Genuine Income Earning
GLOBAL WARMING CONTROL THROUGH ONE OF THE PROJECT
HOW TO BECOME A AGRI-FRIEND IN EACH VILLAGE UNDER SELF SUSTAINABLE INCOME PROJECT IN INDIA
---
Qualifications: Any Degree above, Male/Female, Married, age 25y above, Locally
Fill the format completely
Upload the ID proof, Address Proof, Resume
See the farmers benefits
See the Agri-friend benefits (first 6 months, next 6 months after 1 year benefits table-I)
See the all certificates for our technology
After searching and complete the all the above mentioned then enter into payment of Rs.1000/-(one thousand only) and registered as a agri-friend in this project as a village agri-friend exclusively in your village permanently.
After receiving the payment we will send material to the concerned with bill (we will give online training/offline training through phone or ready made videos on website for your convenient toll free number also available and live chat also facilitate)
Self sustainable income at your village only
World's latest research invention "WIN-A-CROP Hi-Yield Promoter" to DOUBLE the Farm-productivity and Farmers Income in an Eco-friendly way
Explore our Technology
View Our Technology
What our clients says about Our Technology
---
I have been using "WIN-A-CROP" product since 7months. I have used this product for Tumeric Crops. It had shown me a great result, as it has increased the crop production to 3 times better than the normal.

WIN-A-CROP is an organic product which is providing the best results. It benifited ua a lot. The lead people has trained us everything in detail regarding the product usage. This product will bes very usefull for evry farmer.

I have used many crop products, which are just made of chemicals. I tried using this product for a while. And its results are simply amazing. 100% organic product & doubling the production yields.

This product is increasing the crop productoion levels to the high end core. I had used this product for Tomatoes Crop. Even we are experiencing the best results such as the crop production is completely organic without any chemicals.
Supported By
---